A customer talking about your company to a friend.
A new hire announcing his or her new job with your company to family and friends on Facebook. And prior to that, he or she is a recruit considering your offer and discussing it with a spouse, mentor, family member, or friend.
A supplier justifying an extension of your company's contract with his or her team members.
Members of a neighborhood association weighing in on your company's planned expansion.
What are they saying? What story are they telling?
How do they describe your company? Above all, how do they feel about you?
If you don't have confidence in your answers, read on.
Human Needs: Reasons, Meaning, and Purpose
Human thriving is based in a sense of purpose. We make reasons and meaning. We create and share narratives around them. We test and verify through thinking and sharing.
In the absence of individual purpose, humans tend to experience boredom, anxiety, and depression. We need purpose.
By and for stakeholders, your company also needs a purpose. This purpose attracts, converts, and retains all the people directly and indirectly responsible for your success.
Get clear about why your company exists. Organize your thoughts. Create a simple story.
Drawing on examples from other companies, recent business research, and my own thoughts and experiences, this post is meant to help.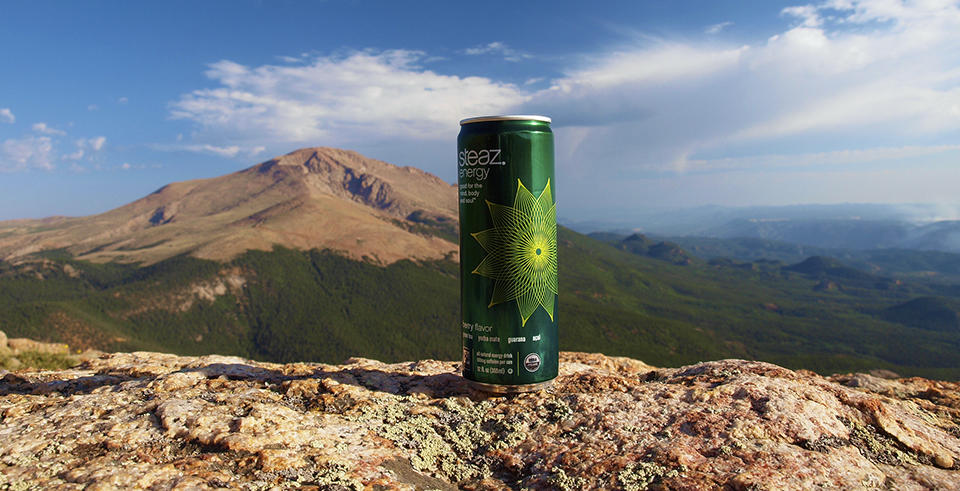 Company Purpose: A Reason Beyond Revenue
To my mind, there's one purpose of a company purpose.
That purpose? To inspire people.
To inspire what? To inspire people to commitment and action.
Toward what end? To inspire people to commit to and act upon your purpose.
Who are these people? Team members, suppliers, customers, advocates, and all your other stakeholders.
To be inspired to commit and act from heart and mind toward company success, people need:

A reason beyond revenue.

A meaning beyond margin.

A purpose beyond profit.
Give it to them! To yourself. Give it to your employees. Your prospects. Customers.
Every stakeholder (save for the most crass) needs something more. A sense of purpose.
Clarity and alignment on purpose is the foundation for your success.
Beyond and Before
Why "beyond?" Because revenue, margin, and profit are consequences of doing meaningful things in intended ways. They're outcomes.
For reason, meaning, and purpose, then, "before" is a fine fit, too.
This why serves as a filter for how you're going to generate revenue, grow a margin, and increase profit.
Its expression – whether in a statement of its own, in a living culture, in a mission or vision statement, in a set of core values, in a BHAG, or anywhere else – guides that how.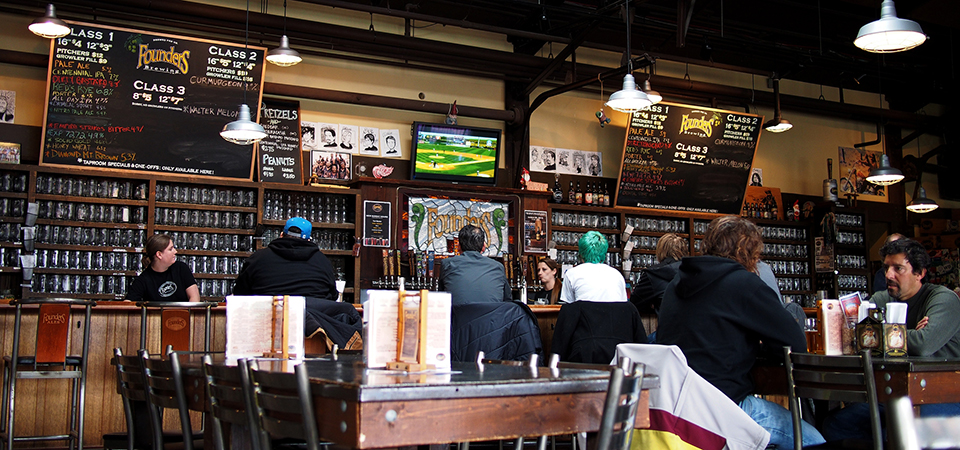 3 Expressions Toward Company Purpose
Our Reason for Being from Patagonia
They lead here with a mission statement, but fill it in with a passionate go at history and values. Click to read.
About Us from Steaz
Their products connect to their purpose, but remain subservient to people. They use beautiful imagery and various statements to express their reason for existence. Click to see.
Principles of Founders from Founders Brewing Company
These principles are embedded in the hiring page. They want to attract, hire, and retain like-minded people – to earn employee commitment and action. Scroll past the Jobs and click "Read More" to open up the list. Click to start.
Want more? Click here for 12 Truly Inspiring Company Vision and Mission Statement Examples in the Hubspot blog.
5 Benefits of Purpose
The benefits of having a clearly stated reason for being are many and varied.
The basic logic:
People seek purpose and meaning.
Your company stakeholders are people.
Company purpose helps attract, convert, and retain stakeholders.
I read several pieces on purpose prior to putting this one together. The very best was from Rosabeth Moss Kanter for Harvard Business Review (linked below at the top of the next section).
She lays out 5 specific roles your company purpose plays:
Common Purpose – "a buffer against uncertainty and change by providing corporations with a coherent identity"
Long-Term Perspective – provides the ability to "justify any short-term financial sacrifices required to achieve the corporate purpose and endure over time"
Employees – purpose "can evoke positive emotions, stimulate motivation, and propel self-regulation or peer regulation"
Innovation – purpose "can guide strategies and actions, open new sources for innovation, and help people corporate and personal values in their everyday work"
Self-organization – "Great companies assume they can trust people and can rely on relationships, not just rules and structures. They are more likely to treat employees as self-­determining professionals who coordinate and integrate activities by self-organizing and generating new ideas."
Read the selected excerpt from Kanter's article and from several others. Click through below for the full piece.
More on Purpose from Harvard Business Review
How Great Companies Think Differently by Rosabeth Moss Kanter
"Rather than viewing organizational processes as ways of extracting more economic value, great companies create frameworks that use societal value and human values as decision-making criteria. They believe that corporations have a purpose and meet stakeholders' needs in many ways: by producing goods and services that improve the lives of users; by providing jobs and enhancing workers' quality of life; by developing a strong network of suppliers and business partners; and by ensuring financial viability, which provides resources for improvements, innovations, and returns to investors." Click for more.
Purpose is Good. Shared Purpose is Better. by Mark Bonchek
"The ultimate goal would seem to be having your values and value aligned: have what you do reflect who you are, have what you stand for guide what you make, and have your value to the community enhance your value to customers and shareholders." Click for more.
From Purpose to Impact by Nick Craig and Scott A. Snook
"Over the past five years, there's been an explosion of interest in purpose-driven leadership. Academics argue persuasively that an executive's most important role is to be a steward of the organization's purpose. Business experts make the case that purpose is a key to exceptional performance, while psychologists describe it as the pathway to greater well-being."

"Doctors have even found that people with purpose in their lives are less prone to disease. Purpose is increasingly being touted as the key to navigating the complex, volatile, ambiguous world we face today, where strategy is ever changing and few decisions are obviously right or wrong." Click for more.
Your Company's Purpose Is Not Its Vision, Mission, or Values by Graham Kenny
"If you're crafting a purpose statement, my advice is this: To inspire your staff to do good work for you, find a way to express the organization's impact on the lives of customers, clients, students, patients — whomever you're trying to serve. Make them feel it." Click for more.
Use Storytelling to Explain Your Company's Purpose by John Coleman
"Yet the motivation for this storytelling is not self-aggrandizement, but to create a purpose and culture that others can share. Purpose is what builds real passion, motivation, and buy-in for the stakeholders of any organization. And it can be articulated by leaders who've learned to tell their stories and the stories of the organizations, people, and causes they serve." Click for more.
The Truth about CSR by V. Kasturi Rangan, Lisa Chase, and Sohel Karim
"But there is increasing pressure to dress up CSR as a business discipline and demand that every initiative deliver business results. That is asking too much of CSR and distracts from what must be its main goal: to align a company's social and environmental activities with its business purpose and values. If in doing so CSR activities mitigate risks, enhance reputation, and contribute to business results, that is all to the good. But for many CSR programs, those outcomes should be a spillover, not their reason for being." Click for more.
Closing Thoughts
Your company purpose doesn't have to bring an end to human suffering. It need only address why your company exists.
The outcome of any exercise to capture your purpose is to inspire commitment and action from the people directly and indirectly involved in your company's success.
Your purpose is manifest in a variety of ways – vision and mission statements, decision-making, hiring and onboarding, culture, presentations, marketing, and more.
We need people to connect, commit, and act.
We need people to be able to tell our stories.
Purpose is the foundation.
Thank You
Thanks to my friend Kurt Bartolich, who inspired this post.
In a recent conversation, we talked through revenue, margin, and profit as outcomes of reason, mission, and purpose.
An expert on internal branding, Kurt has long advocated for clarity and alignment on reason for being.
For more on building the bridge between company purpose and customer promise, read Kurt's new book on branding You Can't Ride Two Horses with One Ass.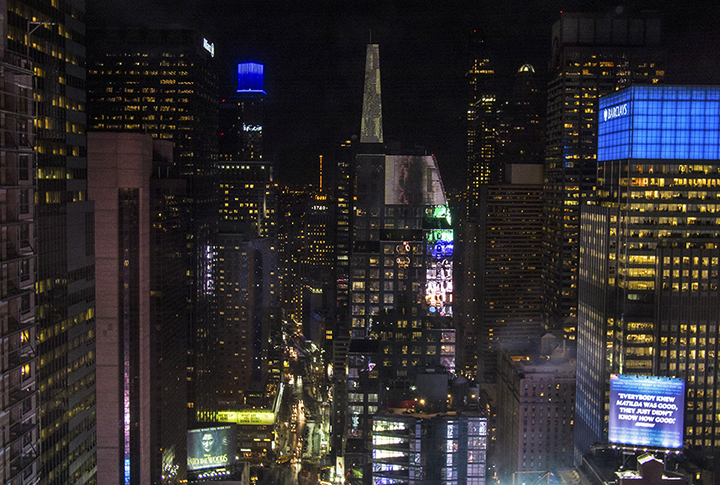 All photos are from my Flickr feed.
From top to bottom:
Bodyboarders under the Golden Gate Bridge, San Francisco, CA
Steaz on Almagre Mountain with Pikes Peak backdrop, Colorado Springs, CO
Founders Brewing tap room, Grand Rapids, Michigan
Times Square from a hotel room, New York, New York