We subscribe to the Netflix streaming service. We use the Wii console to access an interface to stream movies and television shows.
But … we've not watched anything on Netflix in a while. We've been watching less television generally and less Netflix specifically. The holidays. Library books. A return to our box set of the entire Six Feet Under series. They all conspired toward this result.
So what did Netflix do about it?  They sent this …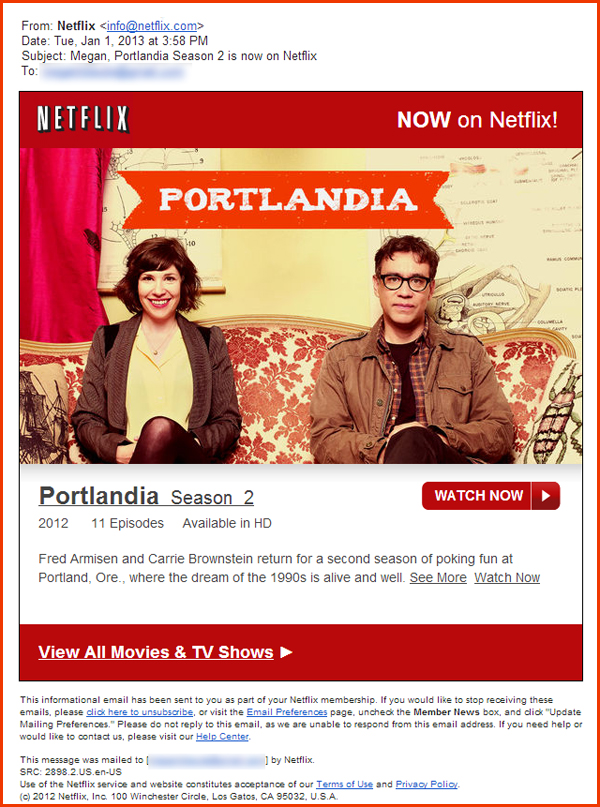 There's nothing remarkable going on here, but it's simple, smart email marketing.  Related facts and assumptions:
They have our email address.
They know which shows we've watched (we watched Portlandia season 1 (maybe twice)).
They know how much we watch.
They know how long it's been since we last logged in.
They know what kind of flight risk we are based on that period.
They want us to re-engage in the streaming service.
So, it's a retention play based on our viewing habits.  The call to action is to log in and start watching.
In a related story, we started watching season 2 of Portlandia this week …