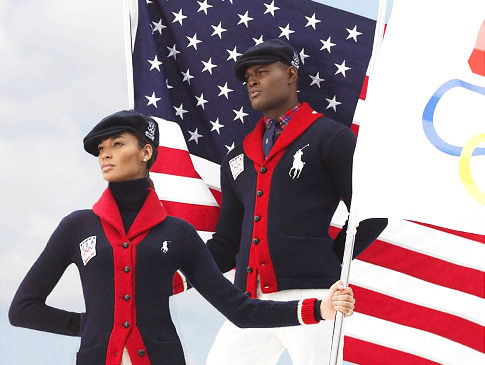 Ralph Lauren has outfitted the U.S. Olympic athletes at both the 2008 Summer Games in Beijing and the 2010 Winter Games in Vancouver.  They will do the same for the 2012 Summer Games in London.
The Wall Street Journal was told that a 10% royalty was to be paid to the United States Olympic Committee on sale of all Olympic-themed Ralph Lauren merchandise; I would expect that there are further considerations to be given the USOC.  Beyond a few facts, then, I know little about the financial details or general depth of their relationship.  My knowledge of the situation is limited to how it plays out on television and online to a passive observer.
I simply wanted to take a moment to say:  this partnership between the two really seems to work.
Both brands are classic, aspirational and all-American.  It's refreshing and satisfying to see a marketing and branding partnership that fits so naturally.
Though I personally favor outdoor lifestyle brands like Patagonia, Columbia, or REI and though I find the polo horsemen obscenely oversized in their Olympic incarnation, I can't see our Olympians on parade in anyone else's gear.
The Opening and Closing Ceremonies – as well as all the other Olympics-related photo opps – are strictly fashion events and no other brand fits.  Try to name one that would.  Hilfiger?  Izod?  JCrew?  Banana Republic?  All laughable.
Here's the Ralph Lauren 2010 Olympic Collection – all available for purchase (be warned: prices marked up with a serious Olympic premium).