The recent passing of John Huges brought an outpouring of memories and appreciation from all kinds of people, all over the world, on all the social platforms.  A wildly-celebrated American filmmaker, Hughes directed many 80's classics, including this amazing run:
Sixteen Candles (1984), The Breakfast Club (1985), Weird Science (1986), Ferris Bueller's Day Off (1987), Planes, Trains and Automobiles (1987)
His credits as writer and producer are even more impressive.  His greatest commercial success, Home Alone, has become a holiday classic.  Full career details can be reviewed here on his IMDB page.
Born John Wilden Hughes, Jr, in Lansing, Michigan, he built his career and filmed extensively in Chicago, Illinois.  His films raised a mirror to 80's teen culture and employed music quite rightly and very smartly.  It's no coincidence that his son, John Hughes III, is a wonderfully creative musician living, working, and running a record label in Chicago.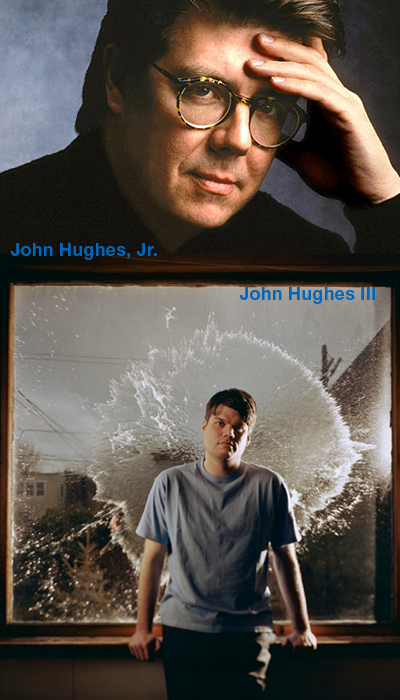 From Carl Sandburg's "City of the Big Shoulders" comes Hefty Records, created and run by John Hughes III.  Specializing in electronic and experimental music, the label's current concept of self is "Future Roots Music."  The concept's best exemplified in the album "We All Have a Plan" by Slicker (Hughes' recording name).  Think: the intersection of pop, dub, jazz, hip hop and electronic.
I really love that album, except for – somewhat surprisingly – the first single.  I own many Hefty releases, including those from Telefon Tel Aviv, Solo Andata, L'Altra, Phil Ranelin, and, of course, Slicker.  I've seen many Hefty performances, most memorably series of sets at a 2001 summer solstice party at the Museum of Contemporary Art in Chicago.  I greatly admired Hefty's reissuing and re-mixing of the work of Detroit trombonist Phil Ranelin, introducing it to new audiences in new ways.
The point of the post: to recognize and celebrate the work of both men, father and son, pursuing personal passions to the benefit of us all.
A couple links (just click the description):
A rare John Huges interview in which he discusses "Reach the Rock," which incorporates Chicago, his son, music, and indie filmmaking.
The Chicagoist interviews John Hughes III on the 10th anniversary of Hefty Records.
UP NEXT: an interesting "Like Son, Don't Like Father" post about a musician and a crafty bastard, respectively.