Sustainability progress. Climate resilience. Resource efficiency.
Driven by local leadership, these things are happening in hundreds of US cities every day.
If you're discouraged by the climate denial of our President-elect and his nominee to lead the Environmental Protection Agency, restore your faith with two quick stories here.
One is from Grand Rapids, Michigan and the other's from Palm Beach, Florida.
Sustainability Progress in Grand Rapids
Last week, I wrote a short piece for GoalZero Recycling about the origin of the term Triple Bottom Line (TBL), which was coined by John Elkington in 1994 (his story here). In short, it's an approach that accounts for social equity, environmental progress, and financial health (People, Planet, and Profit).
In this overview of the concept by the Indiana Business Review, my hometown, Grand Rapids, Michigan, was held up as an example of a city with a Triple Bottom Line approach.
"In 2005, the Grand Rapids region created the nation's first 'Community Sustainability Partnership' to develop a roadmap to lead Grand Rapids to sustainability. The region employs 14 major indicators related to the region's quality of life and environmental factors to determine progress made towards sustainability."

– Timothy F. Slaper, Ph.D. and Tanya J. Hall
A revelation to me!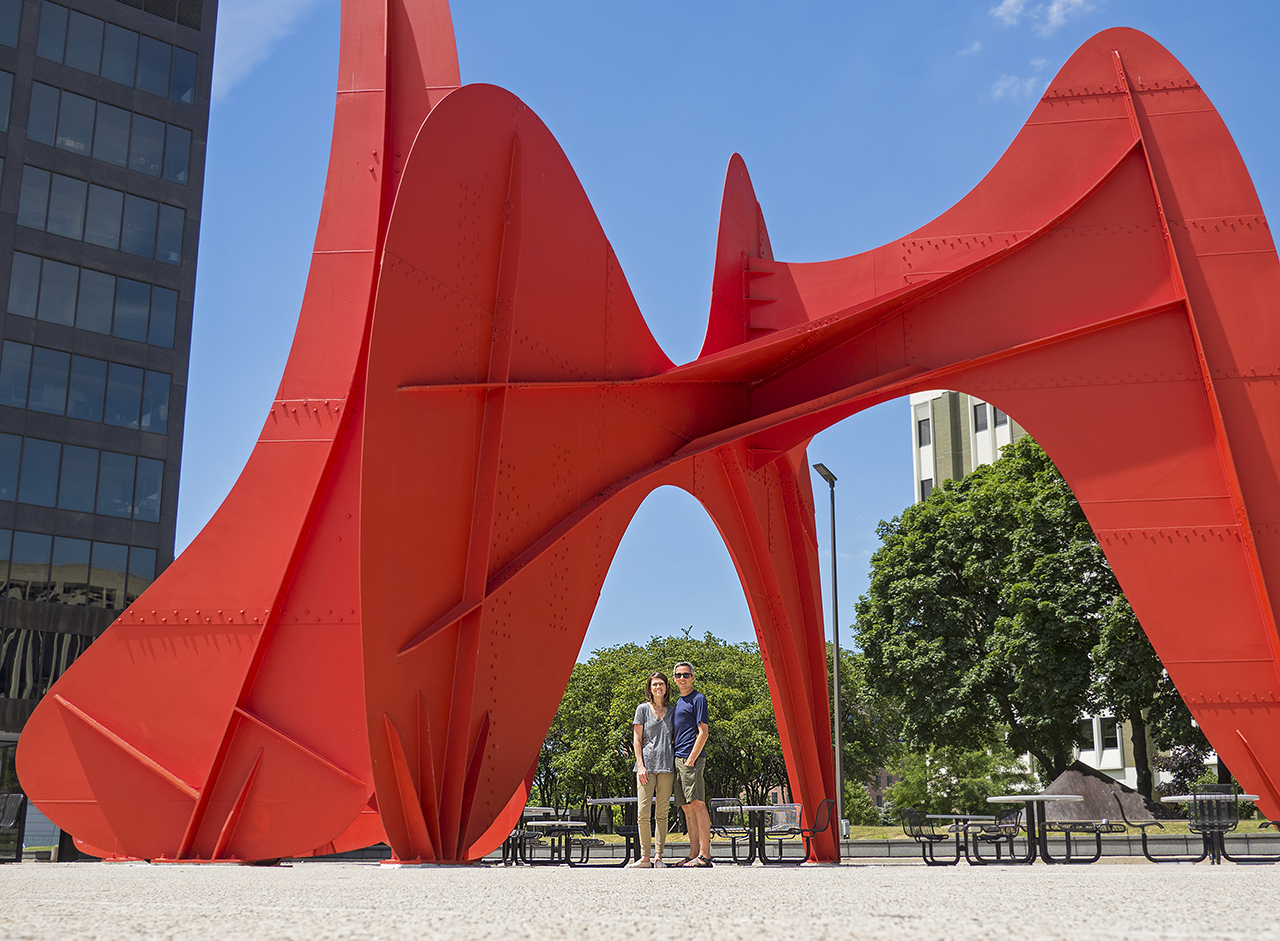 Self-timer of my wife and me at Calder Plaza in downtown Grand Rapids
Upon the revelation, I read about four years of sustainability progress (2011-2015) and their current five year sustainability plan (2017-2021).
Both were produced by the city's Office of Energy and Sustainability.
I also watched a few videos, including then-Mayor George Heartwell's welcome statement at the 2008 Peak Oil & Climate Change Sustainability Conference (video here).
Key quote:
"Grand Rapids was an early signatory to the US Conference of Mayors Climate Protection Agreement. There are now over 900 cities across this country that have signed onto the Climate Protection Agreement, this wonderful initiative started with Mayor Greg Nickels of Seattle shortly after President Bush withdrew the United States from the Kyoto Protocol conversation. Mayor Nickels said, in effect, you may not care Mr President, but I do and I believe that mayors all over this country will care."

– George Heartwell, Grand Rapids Mayor (2004-2016)
In fact, local leaders do care. The agreement has now been signed by 1,060 mayors from coast to coast (see the map here).
All the progress made in Grand Rapids to improve water quality, grow out the tree canopy, increase resource efficiency, and enhance climate resiliency has been made by local leadership, despite the thoughts or denials by anyone at the federal level.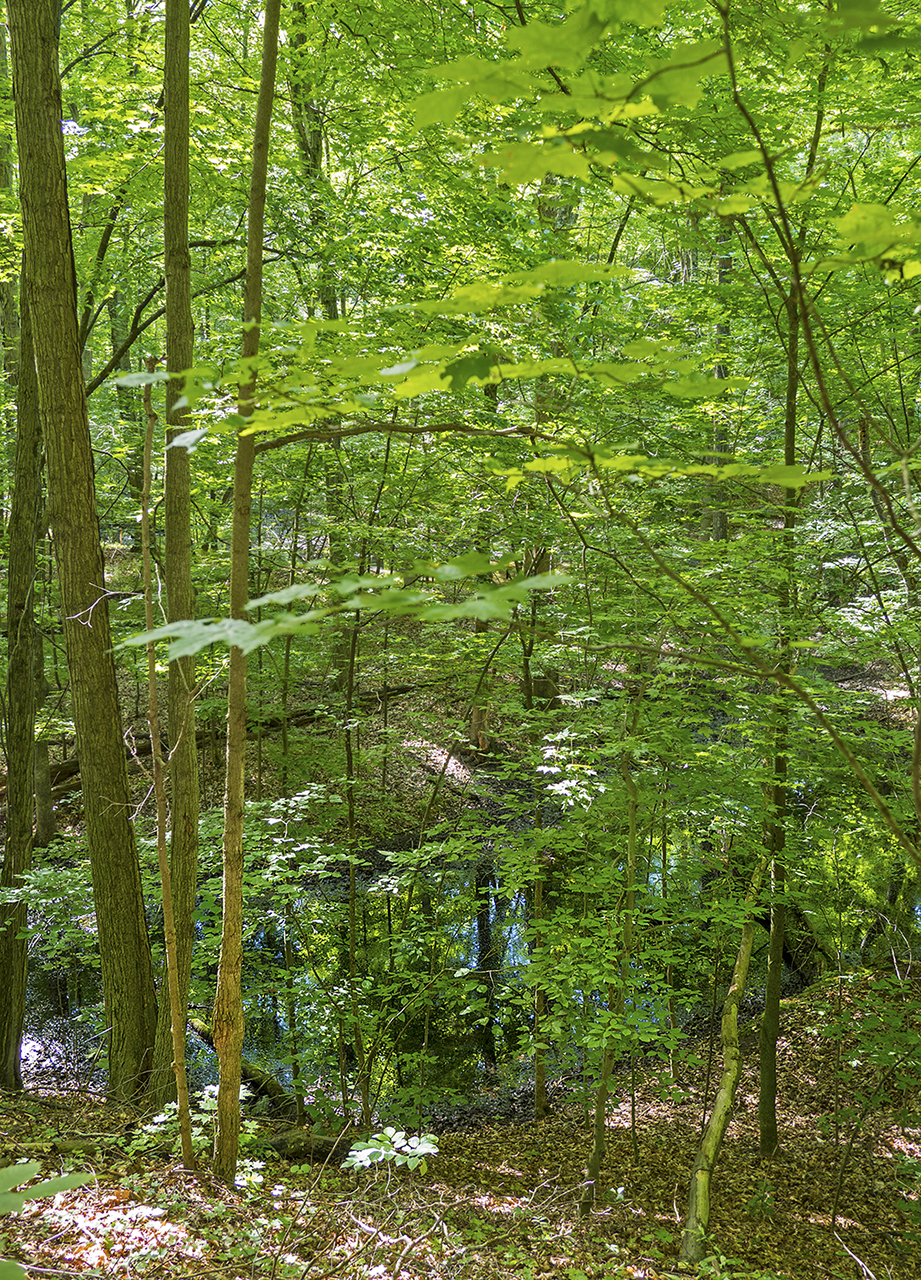 Trees and water in Aman Park, Grand Rapids, Michigan
Sustainability Progress in Palm Beach
A day after my dive into the sustainability progress in Grand Rapids, I read this story from Bloomberg Businessweek about Donald Trump's "Mar-a-Lago, his oceanfront club above billionaire's row in Palm Beach, Florida."
The area is experiencing a 10x increase in flooding due to king tides and rising sea level today than they have in the past. And they're taking action.
They just overhauled 12 pumping stations as part of a 20-year, $120 million infrastructure improvement plan ton deal with more rainfall and street flooding. They can now move more than 1 million gallons of runoff per minute. They also changed construction codes to require higher sea walls around homes built on the water.
"I just deal with the reality that sea levels are rising. I don't want to rile people up about it."

– Thomas Bradford, Palm Beach Town Manager
Last year, the county created a department to manage the effects of climate change. Since 2010, they've partnered with three neighboring counties as the Southeast Florida Regional Climate Change Compact.
"Sea-level rise is happening, and we have to adapt. And I'm sure that the folks at Mar-a-Lago are going to want to adapt, too."

– John Morgan, Delray Beach Director for Environmental Services
With more than half a billion dollars in Palm Beach County property value threatened by a one foot sea level rise and fully a quarter of the Mar-a-Lago property threatened by a two foot rise, this isn't political – it's simply good sense.
And that's why we're seeing progress.
The Bottom Line
Whether or not one accepts or denies the science supporting climate disruption, he or she should be able to get behind resource efficiency, cost savings, clean air, clean water, and human health and well-being.
Does decision-making matter at the national level? Yes, absolutely.
Will climate denial or inaction in federal offices halt sustainability progress? No, it won't.
No matter who's in office, businesses, nonprofits, and municipalities will continue to make smart decisions for better futures.
Local leadership creates action and progress.
Update: Jan 7, 2017
Bridget Croke and Rob Kaplan of the Closed Loop Fund published a story this week about why 2017 will be the year of the circular economy.
Two of their four points advocate for local focus and municipal action.
"If there is one safe bet with the new administration, it is that leadership on circular economy will not be coming out of Washington. Instead, we expect an increasing reliance on the leadership of state and local governments as the feds take a back seat."

– Bridget Croke and Rob Kaplan, Closed Loop
"With uncertainty of U.S. policies and focus on sustainability, progress will continue to happen at the municipal and corporate level. More municipalities including Minneapolis; Washington, D.C.; New York City; Dallas; and Los Angeles are creating zero waste and climate goals."

– Bridget Croke and Rob Kaplan, Closed Loop
Click here to read the full story at GreenBiz.com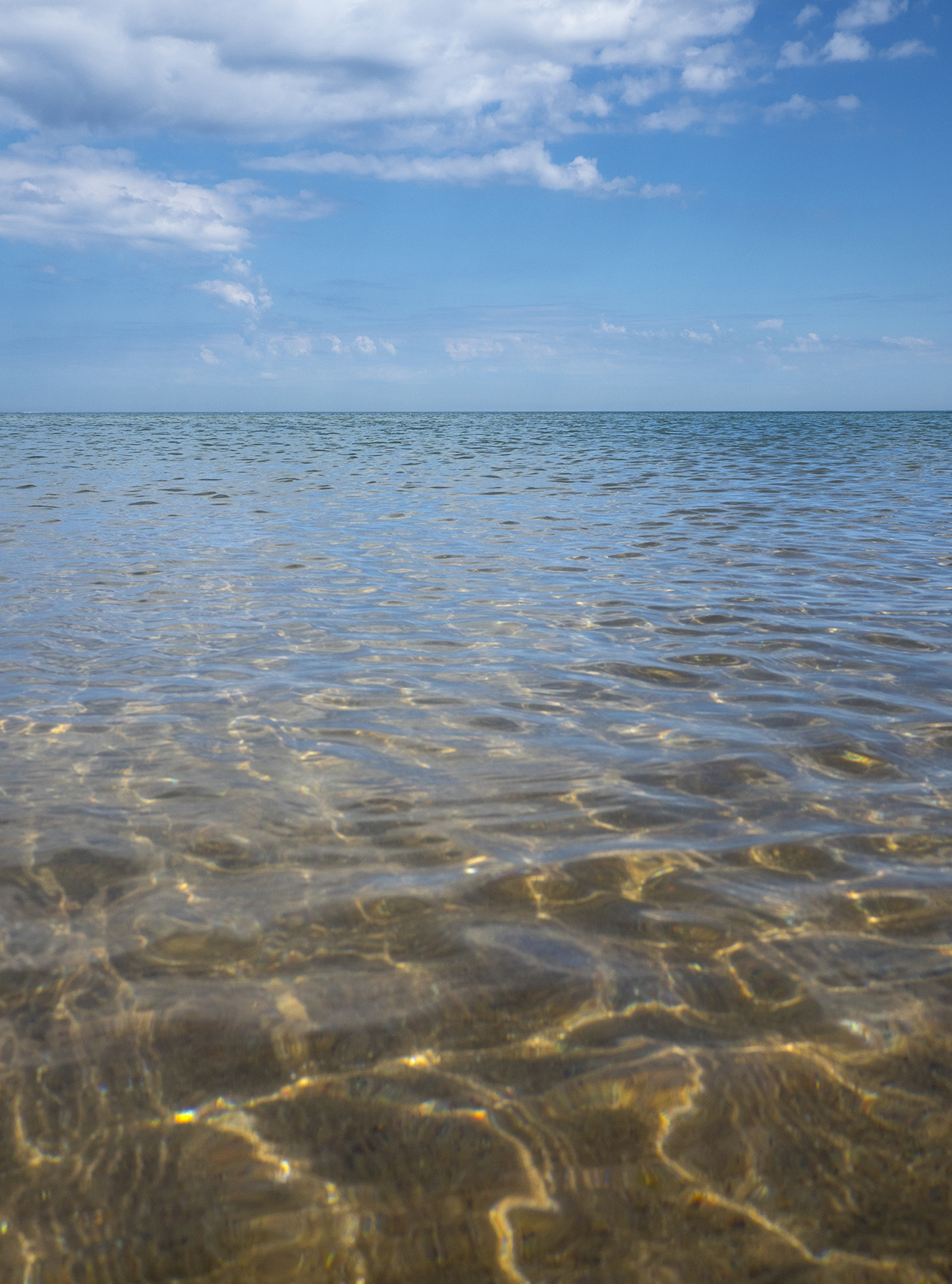 Lake Michigan, Holland State Park, Michigan
Bonus 1: This Is Not Normal
Former Grand Rapids Mayor George Heartwell published an essay with the Michigan League of Conservation Voters on the eve of the inauguration that ties back to his commitment to sustainability progress more than a decade ago.
Read From the Rooftops by clicking right here.
Bonus 2: Climate Inaction Figures
Donald Trump leads the set of Climate Inaction Figures.
Click here to see them all – and to watch the commercial.