I expect you've seen ad targeting by hashtag. If you've not got your own example top of mind, you will if you start looking. Leave a comment below or tweet me up if you have.
My recent example started with a short afternoon walk outside my office. Yesterday, I saw an odd scene in a nearby park, so I shot and shared it.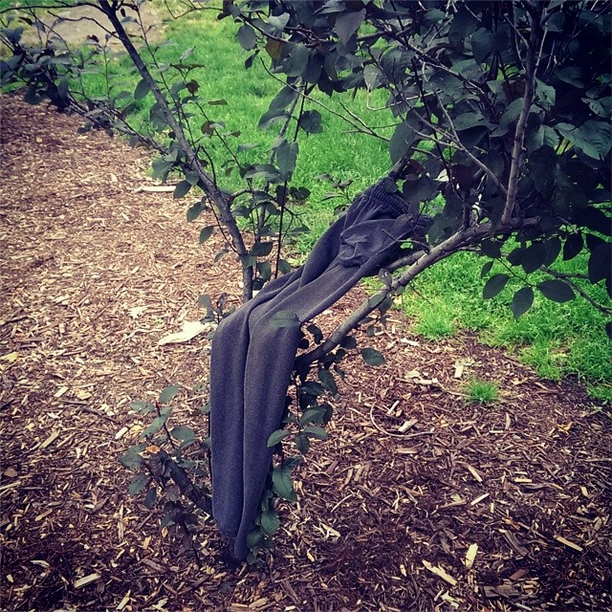 The image went up on Instagram with this description:
"#Sweatpants in a #tree. #Really."
The intent of the image is to conjure either a comical or a sordid story for its viewers.
The image is generally unfavorable toward sweatpants; it doesn't likely produce sweatpants-desiring thoughts or behaviors.
But … Continue reading